| | | | | |
| --- | --- | --- | --- | --- |
| [ | mood | | | And the verdict is?? | ] |
Name:
Hunter M.

Age:
17

Favorite Music (specific bands/artists):
Kathleen Hanna, Bjork, The Moldy Peaches, Kimya Dawson, Rx Bandits, Steve Miller Band, The Dismemberment plan, Sublime, Incubus, 311, ( Classics ) Peter Tosh.......................The list goes on

Least favorite bands/artists (at least 8):
.... My Chemical Romance, Saves the day, School for heros, Dashboard confessionals, Good Charlotte, New Found Glory, Devil Driver, Hate Breed, Cradle of Filth.

Favorite Movies:
The Sword and the Stone, Dazed and Confused, Cheech and Chong....

Favorite Books:
White Oleander, The Earthsea Trilogy, Hitchhikers guide to the galaxy

Favorite Television Shows:
That Seventies show, Daria, Pokemon, Degrassi

Top 3 famous crushes:
Amanda from the Amanda show, Kimya Dawson, And That Girl that hosted Wild On E...

Tell us a word that we probably do not know and define it (it could be a real word or one you made up, but PLEASE do not use the dictionary):
Share one strong view that you have on ANY topic. (Be clear and elaborate!):
Diaphonus- Able to see through

Name 5 crazy things you've done:
I robbed some girls dad for a quarter pound of weed in ninth grade. Thanks to the new attendance policy I have acquired 7 office referals in the first month of school, Graffiti, I talk to my cat, Shrooms

Name 5 mistakes you've made:
Shrooms, I made really bad grades freshmen year and I regret that the most, Wasting my time with bogus chicks, Played to many video games as a kid, This entry might be a waste of time...

What did you do today?
I played with my dog until it pissed on my rug and than I let it go back outside... And I stayed home from school to do My take home math test and my Science Enviorment.

Promote us anywhere on LJ (using our promo picture) and provide the link:
I will In sec
Why should we accept you at </a></b></a>
glamouresque?:
You should except me because I for one feel as if Im a very beautiful person and I feel the need to express my Beatiful opinons smongs other Beautiful people.... And because It never hurts to have an odd ball in the community?
PICTURES! No less than 3. No more than 8.
<lj-cut text="The Posiduvidus">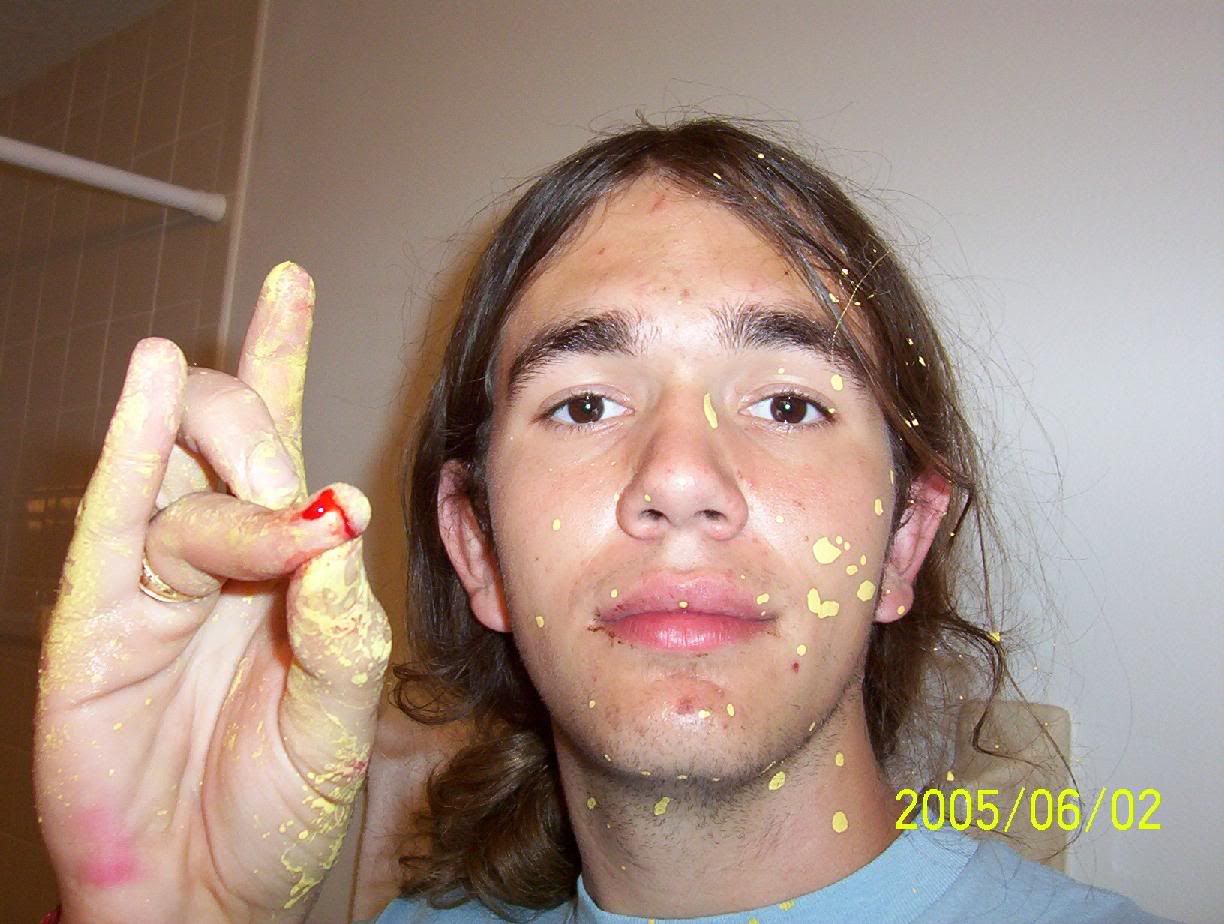 Me aft a can of paint exploded on me one night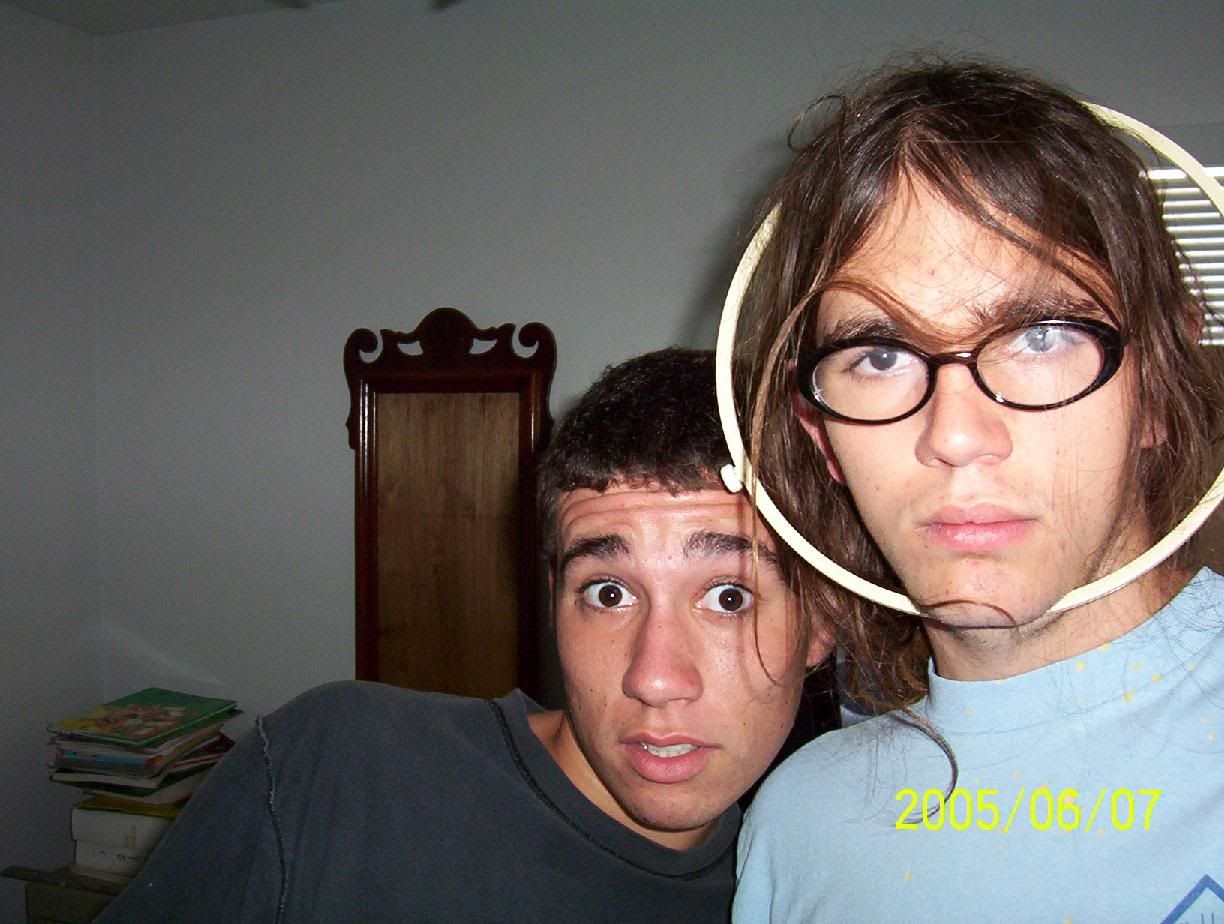 Hanging out with PeurtoRican Daniel
Next to a sign on a blistering hot summer day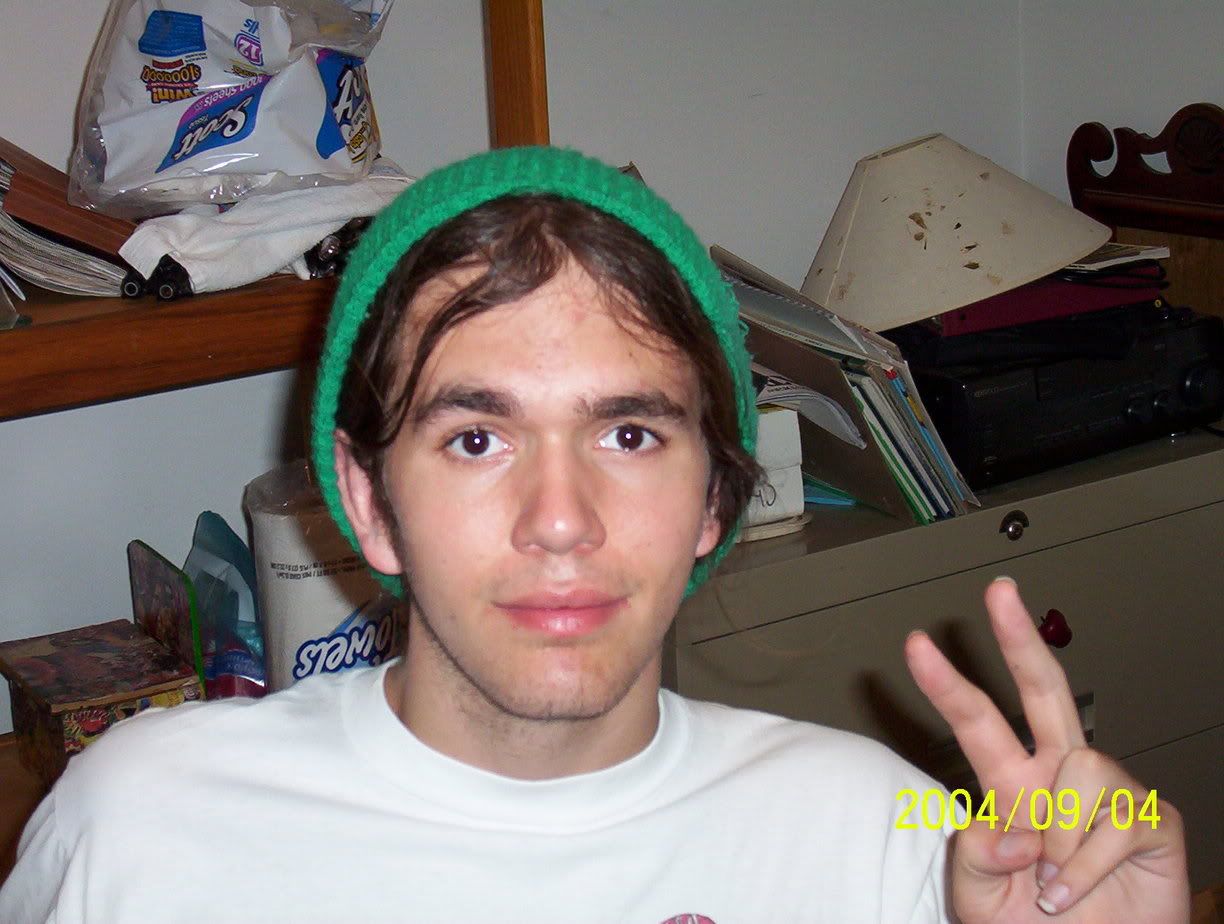 One Love
Oh and the hair down..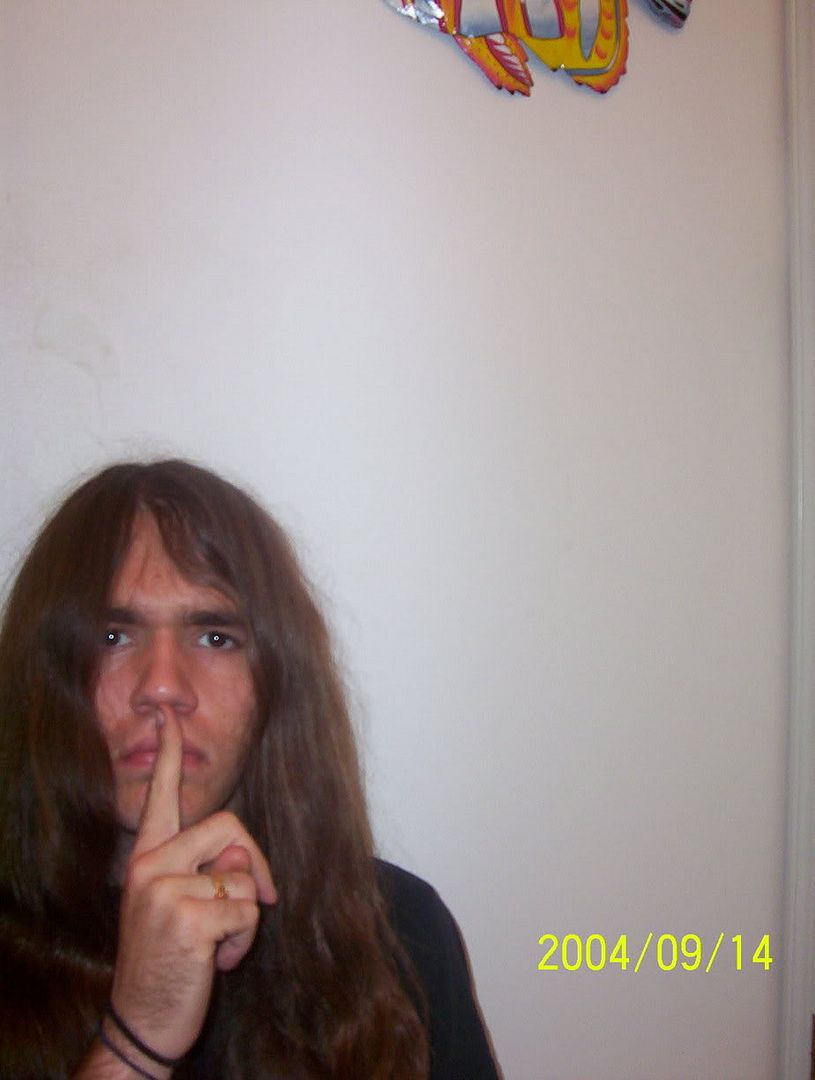 Speak No evil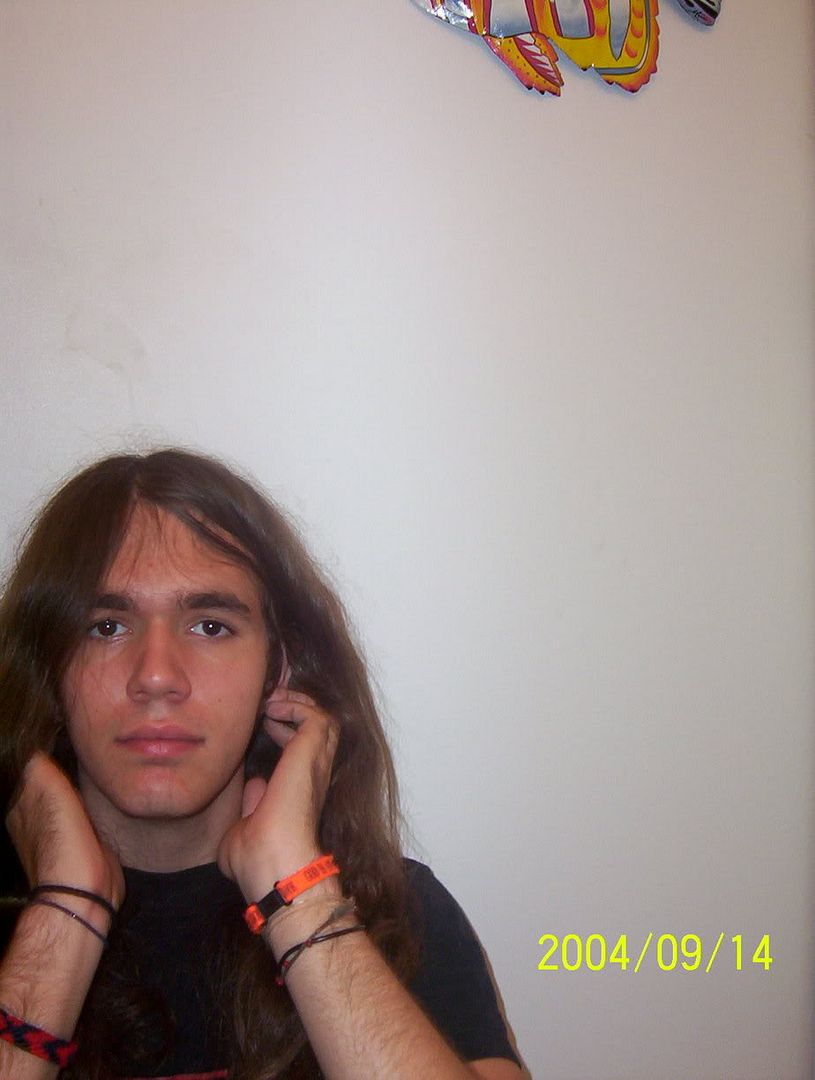 Hear No Evil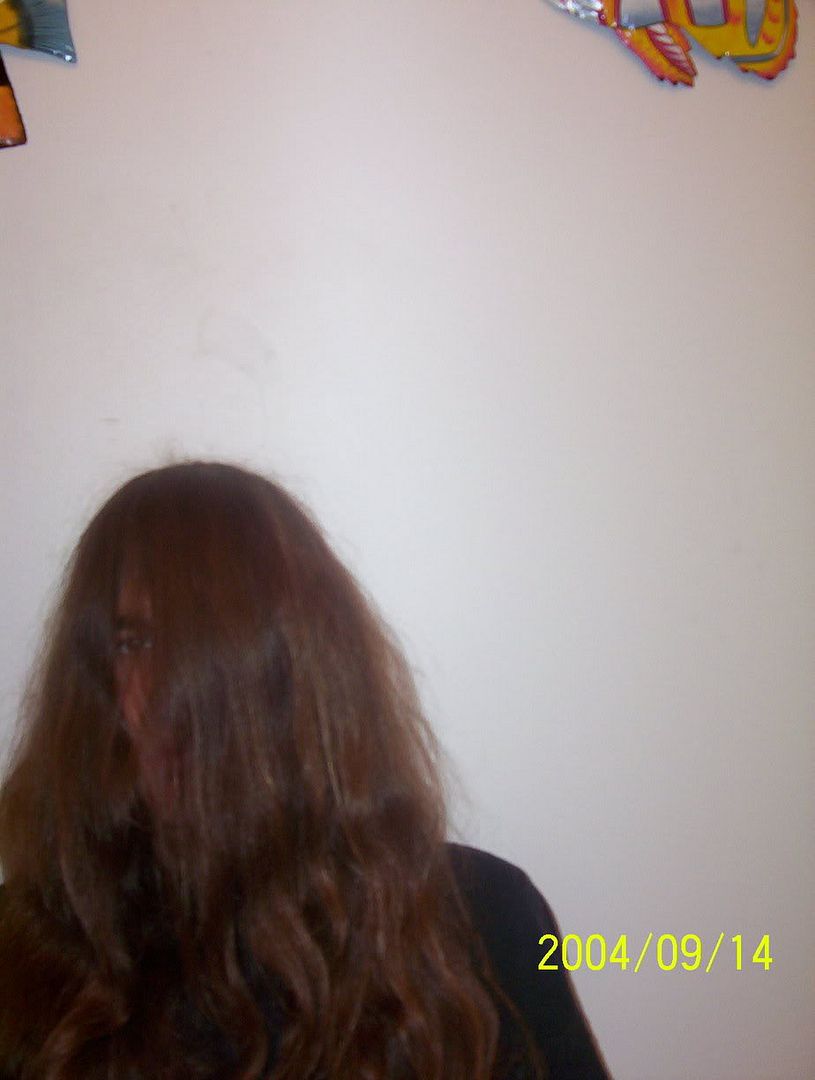 See No Evil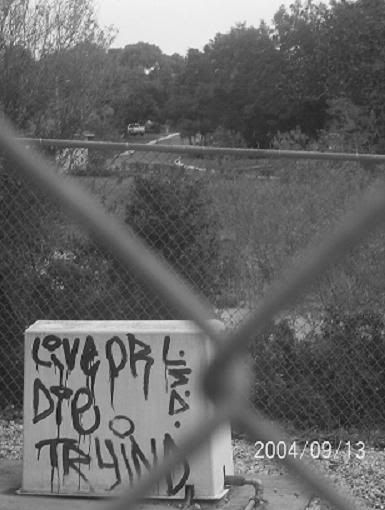 Lake Shore Dopers
L. S. D.
Live Or Die TryinD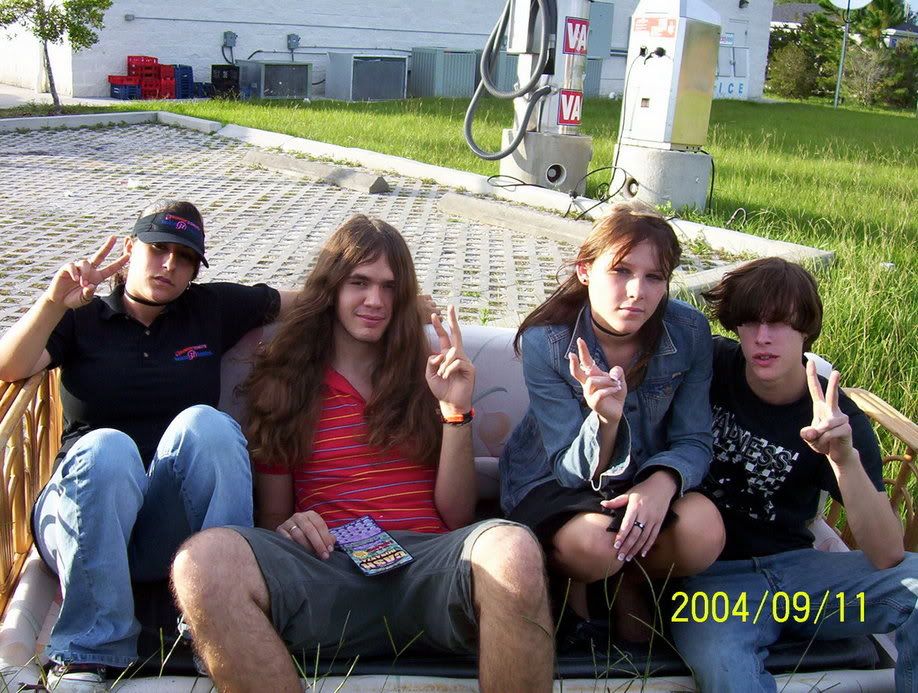 And keep the peace
Hmmmmmm